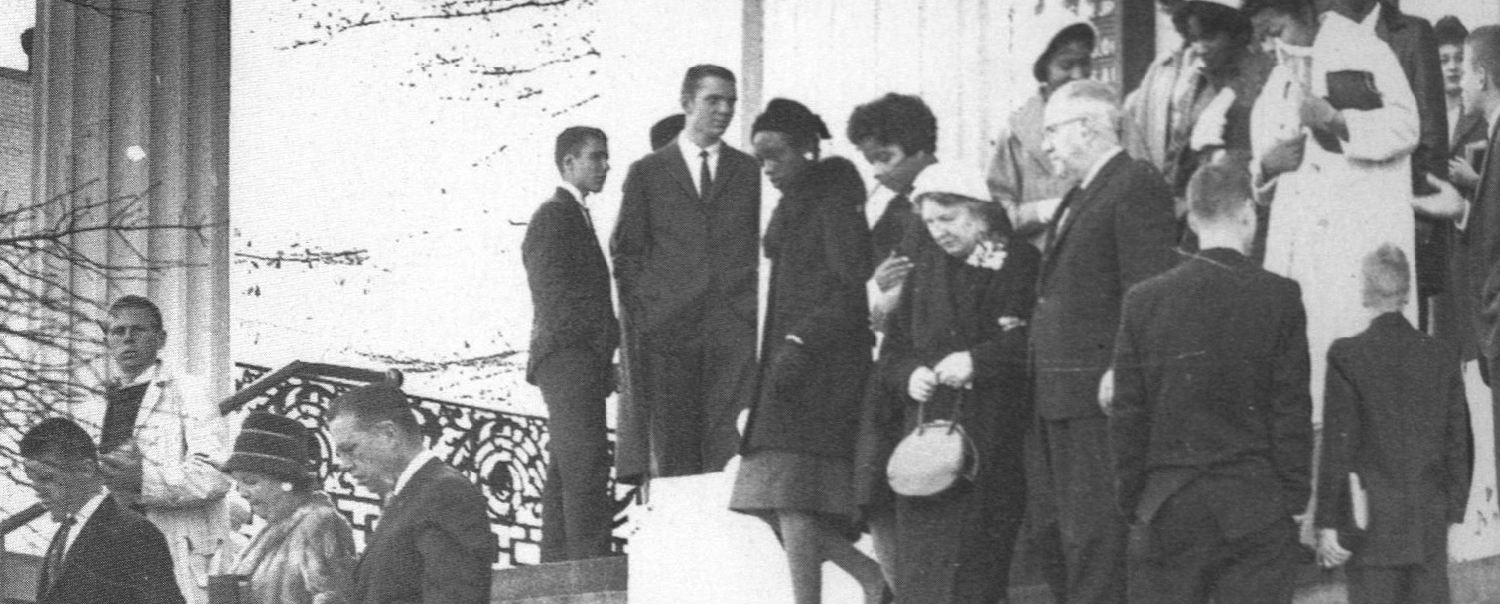 intro
From our earliest discussions in forming Grace & Peace, we have been a church eager to search our own hearts on the issues surrounding race. Being aware of the fact that the final gathering of God's people in the new heavens and new earth will be composed of every tribe, tongue, and nation forces us to address why the church is so divided now, and how we are complicit in that division. In order for us to move forward in answering such difficult and painful questions it's important for us to both understand the past and listen to current voices that can help give us clarity. Racial reconciliation in the church is a gospel-issue with the goal of bringing glory to God and love to our neighbor.

For this reason we hope you will join us on September 28 & 29 (schedule below) as we have the opportunity to listen and learn from some important voices on the topic of race and the church. We would love for you to also invite friends and neighbors to join us, since this topic is an important and vital one for our whole city. The conference is free to you and your guests, but we do ask that you register in advance so we can assure there is enough space. Please register by September 15.
The photo above is from a pray-in at First Baptist in downtown Greenville. High school students had finally been admitted to worship after being turned away on past occasions. (Image from Upcountry History Museum)
Speakers
Justin Jones-Fosu
Justin Jones-Fosu, MBA, CSP is a full-time husband and daddy who also happens to be a highly sought-after speaker, award-winning entrepreneur, and workplace strategist. He graduated from Reformed Theological Seminary with a focus on helping churches and ministries to embrace gospel-centered racial reconciliation. He speaks 60-70 times per year to companies, organizations, and ministries in the US and Internationally. He is passionate about helping organizations and individuals take purposeful action to achieve amazing results. His latest book "Your WHY Matters NOW: How Some Achieve More and Others Don't" challenges the reader to merge their purpose and productivity to get more out of work and life.
Otis Pickett
Otis W. Pickett, Sr. is an Assistant Professor of History at Mississippi College where serves as the Director of the Secondary Social Studies Education Program, Co-Director of Mississippi's Prison to College Pipeline Program and teaches courses in U.S History, the Civil War, Mississippi History and Southern Religious History. Pickett is a South Carolinian (born in Charleston, SC) and attended Clemson University (BA), Covenant Seminary (MATS), College of Charleston (MA) and University of Mississippi (PhD) where he studied both history and theology. Pickett researches and writes about the intersection of nineteenth century Presbyterian domestic mission churches and race. He has several peer reviewed articles and book chapters published in The Proceedings: The Journal of the South Carolina Historical Association, Southern Quarterly, Native South, Heal Us, Emmanuel, Co-Laborers and Co-Heirs and most recently in Southern Religion, Southern Culture: Essays in Honor of Charles Reagan Wilson with the University Press of Mississippi. Pickett is a Ruling Elder at Redeemer Church (PCA) in Jackson, MS where he and his wife Julie and three children are active members.
SCHEDULE
Saturday, September 28

8:30a to 9:00a - Check-In / Coffee / Light breakfast
9:00a to 12:00p - Seminar (co-led by Justin and Otis)
12:00p to 1:00p - Lunch (off-site, we will provide a list of options)
1:00p to 4:00p - Continue Seminar / Group Discussion / Q&A


Sunday, September 29

10:00a to 11:30a - Worship (Justin Jones-Fosu preaching)

RSVP
This is a free conference, but please register if you plan to attend. It will help us prepare coffee, breakfast, and materials for the conference.
Please register by September 15.

Additionally, we urge you to RSVP early. We want to give G&P folks the chance to register first before opening this up to others in our community.